Funtana Noa
Fresh, semi-mature and mature sheep's
and goat's milk (mixed milk) cheese.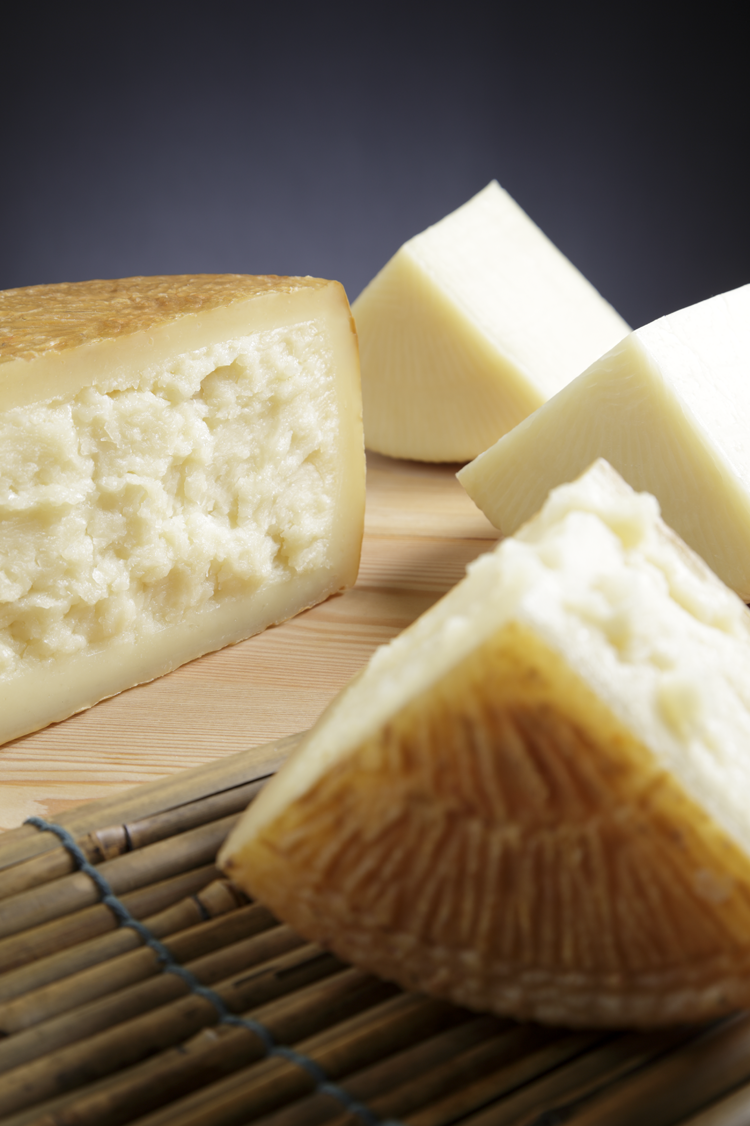 This is a unique and inimitable cheese from ancient cheese-making tradition. It is obtained by mixing sheep's milk and goat's milk from flocks roaming free in the xtensive open pasturelands of Sardinia.
Characteristics
Sheep's and goat's milk cheese, medium-hard, obtained by mixing goat's milk (5% minimum) and sheep's milk. Cylindrical shape, with flat top and bottom and straight heel. The rind is grooved, yellow to pale brown. The paste is white tending to straw yellow, compact with sparse eyes and firm. The taste is aromatic and slightly tangy. The secret to this unique cheese with its distinctive aroma lies in the careful combination of sheep's and goat's milk.
Ingredients
Sheep's milk, goat's milk, salt, calf rennet, lactic starter.
Maturing
60 days minimum.
Size
Diameter 18-20 cm. Height 10-11 cm. Weight 2.5-3 kg.