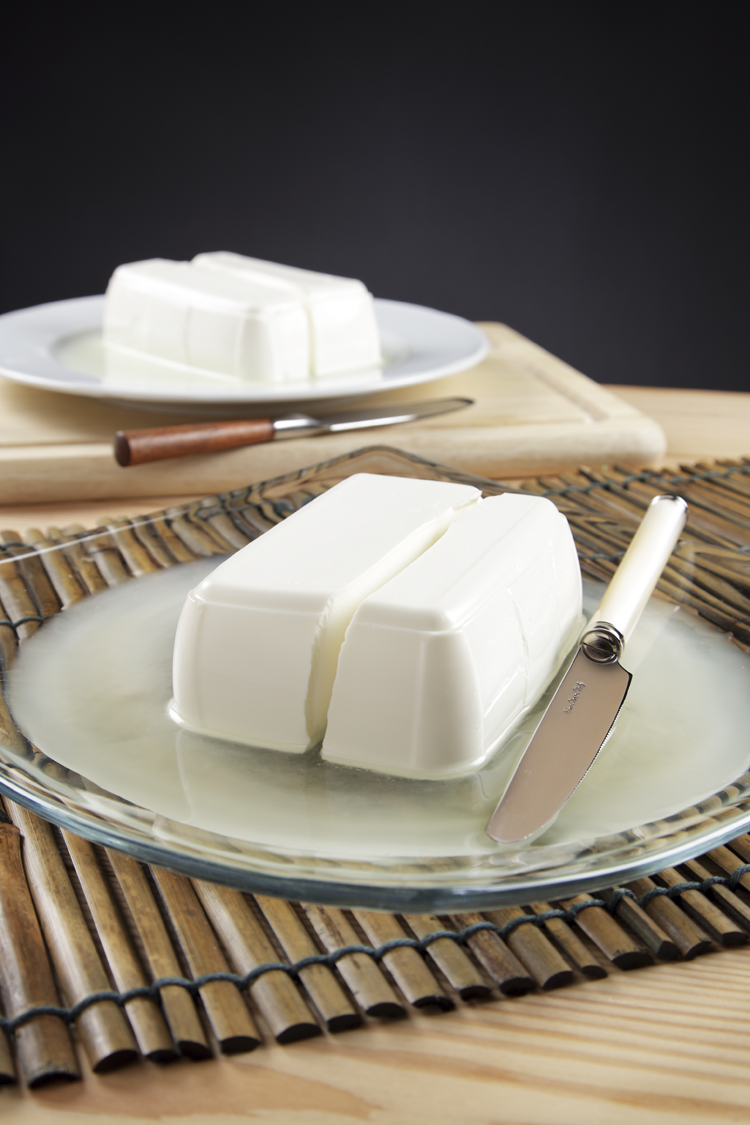 Characteristics
Fresh cheese. Product in the form of a small irregular block.
The paste is white, soft and watery with a fresh milk aroma, intense
and acidic smell and delicate acidic flavour. It has a high lactic
starter content, is easily digested and offers a slightly sweet and
very fresh flavour.
Ingredients
Pasteurised sheep's milk or mixed sheep and goat's milk, rennet, lactic starter.
Maturing
Fresh produce, ready for consumption 24 hours after preparation.
Packaging
600 g tray.